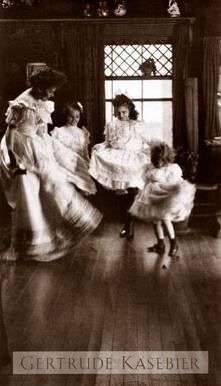 I DON'T dance in public. Not because I am against it. It is just not my style. (In other words, I'm not very good at it.) However, I DO dance at home. When my children are grown, I suspect the fondest memories of their mother will be the times that she danced with them. Last night we were due for a dance session. The moment was right. I am ashamed to say it had come before and I had let pressing matters take precedence; not this time.
We don't often have the opportunity to buy new music or books. So, on Christmas morn, our family was very happy when we unwrapped a package of four new music CDs sent to us by loving friends across the ocean. Last night, I put one in the player and cranked up the volume. My youngest child's mouth dropped open as he watched his mother cut loose and fly. Soon after, they all joined in the fun. We laughed and fell repeatedly, trying out new movements, while listening to various styles of music. Our focus eventually changed from fun and frolic to joyous praise. After awhile, I changed into a twirly skirt. Immediately, my children followed suit. Before long, skirts were swirling and banners waving. (I won't tell you what my 4ds came out of the bedroom wearing) As I raised my hands to heaven, the children did the same. We sang, our hearts bursting with gratitude. After an hour of wild abandon, we put in a different CD. One that was slower, with words that spoke to the deeper places of our hearts. While singing a love song, I noticed that my children were worshiping with tears in their eyes and upraised hands. I could almost see Heaven's angels dancing with us.
Do you desire for your children to love God? Do you want them to REALLY love Him with all their hearts? All that we do for our children, all that we teach them- the Bible stories, catechisms, memory verses, Sunday School classes, all that we protect them from- the evil outside our doors, the educational system, or the television screen; NONE of it will cause Jesus to be dear to our children's hearts if they do not see that He is dear to our hearts. It is NOT what we DO, it is WHO WE ARE that will attract them to our Source. We need not be perfect, only devoted.
Mothers, dance with your children.

"Sing to the LORD a new song, for he has done marvelous things;
... Burst into jubilant song with music!" Psalm 98

one step at a time...
*reposted from Jan 07