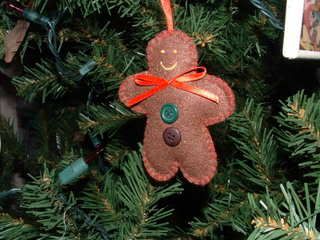 Made from felt, floss, buttons and hot glue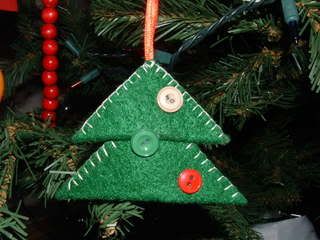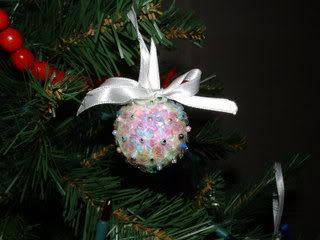 Styrofoam ball poked with straight pins and sequins.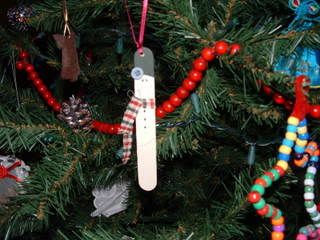 Draw or paint a snowman and hat with markers on large popsicle stick. He also has painted white cheeks. Hot glue a button and cloth scarf on him.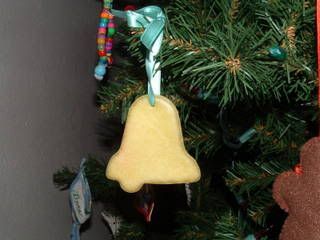 Melt old crayons and candle stubs on foil covered tray in low oven. When almost cool, press cookie cutters in wax and poke a hole for ribbon.
Our Jesse Tree ornaments are not pictured here. The kids are still making them each night. They color the little page; I laminate it and cut it into a circle to fit a Pringles can lid and hot glue it. We may eventually spray the lid with gold paint. We punch a hole and string a ribbon through it.