Last weekend we took some visiting friends to Istanbul, Turkey- a city of 15 million people. The city straddles the continents of Asia and Europe. Its ancient name was Constantinople, the capital of the Byzantine Empire and later, the Ottoman Empire. It is now a very cosmopolitan place. Here are a few photos of our trip.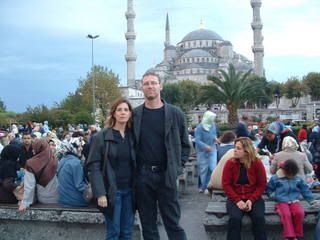 My husband and I standing in front of the famous Blue Mosque.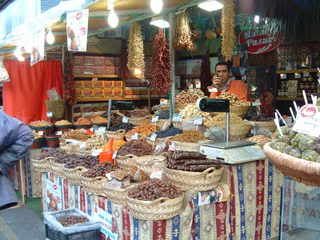 Spice Seller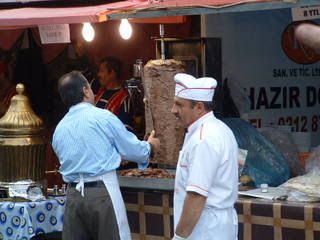 Doner being sliced for sandwiches

A rug weaver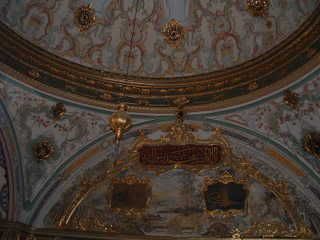 Inside the famous Topkapi Palace of the Ottoman Empire
I am standing inside the Grand Bazaar-largest in the world.

Blue Mosque at night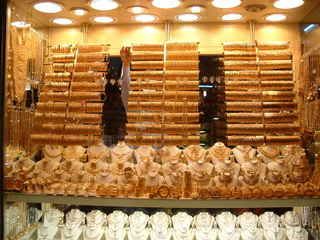 Gold shops are everywhere. Those are bangles.

Elderly lady rolling out flat bread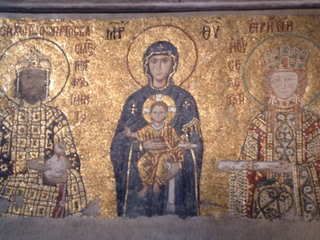 Inside the Aya (Haggia) Sophia that Justinian had built.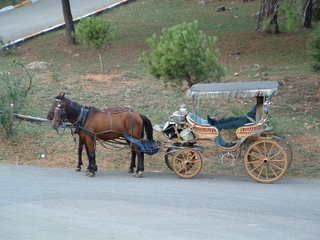 Our sleeping driver.